7 Christmas events you will want to attend in Kamloops!
The holidays are officially here!
At River City Realty, we absolutely LOVE the Christmas season. Not only does it bring out the very best in people, it also reminds us of whats most important - friends, family & the spirit of giving. We have listed (below) a few of our favorite places to visit during the holidays - there is a little something for everyone!
1. Miracle at Terra
Our local restaurant Terra will be hosting 'Miracle at Terra' to celebrate this Christmas season. They have provided an unbelievable menu designed specifically and exclusively for the holiday season. Try some of their amazing signature cocktails, food & decor! When you walk into Terra you will be transported to another Christmas realm where all things are beautiful and joyous. For more information check out their Facebook page: https://www.facebook.com/miracleatterra/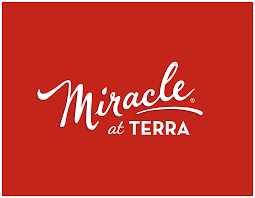 2. Gingerbread House Competition
Stop by the Coast Hotel & Conference Center between now and Dec 24th to vote for your favorite gingerbread houses created by local artists in the area! Uptown Chefs is hosting this years competition and is asking everyone to bring a Christmas gift to be donated to the Kamloops Food Bank. For more information on this event, visit the link provided:
Sun 1 Dec, 11:00 AM - Tue 24, 11:00 AM: We are looking for wonderful people from our commu...
3. Paramount Theatre Christmas Movies
The Kamloops Film Society are proving wonderful Christmas movies from now until Dec 22nd! Some of the feature films include: All Dogs Christmas Carol, It's a Wonderful Life, National lampoons Christmas Vacation, Christmas with the Kranks, and How the Grinch Stole Christmas. Bring the kiddos and head out for some family fun at the theatre downtown! For more information please visit:
Movies now playing at Paramount Kamloops in Kamloops. Detailed showtimes for today and for...
4. Wildlights
Come and visit the BC Wildlife Park located on the outskirts of Kamloops! This year, Uncle Chris the clown with be visiting, the Christmas Scavengar hunt will be a must see AND you cannot miss out on this years ugly Christmas sweater contest! There will also be rides on the miniature train and hot chocolate - WOW! For full event details, head to:
5. Pet Picture with Santa
Bosley's by Pet Valu is hosting a an afternoon where families with pets can come by and get their pictures taken with Santa Claus! With a minimum $10 dollar donation all proceeds will go to the local rescue. They may also have some prizes available - if your oh so lucky! For more Information please visit:
Bring the family and all your fur babies down to Bosleys for Santa Photos. For a minimum o...
6. Swim with Santa
Drop by the Westyde Pool and Fitness Center this weekend for a special swim with Santa! For more information please visit:
Get festive and swim with Santa at this special public swim from 1:00-4:00 pm at Westsyde ...
7. CP Holiday Train
Don't miss this years CP annual holiday train! As always, they will be making their highly anticipated stop here in Kamloops on Dec 15th. To make an even more exciting time, Dallas Smith and Terri Clark will be performing while on the train! You may want to dress warm as it will be quite chilly however, the chill is always worth it when it comes to seeing this beautiful Christmas train! For more info visit: https://www.cpr.ca/holiday-train/schedule-canada