The Best Places To See The Holiday Lights in KAMLOOPS
The holidays have arrived in KAMLOOPS!
Not only do we love this time of year, but we love seeing all of the gorgeous lights and decorations around town. Whether you're just visiting or have lived here for your entire life, there are a few holiday displays that you must see to get you in the holiday spirit!
1. Wildlights
WILDLIGHTS is back for the 22nd time! Make Wildlights a part of your family holiday traditions and join us nightly December 13 - January 5, 2020, from 5:00-9:00pm, excluding Christmas Day.
For full event details, head to https://www.bcwildlife.org/eventslist.htm
2. Spirit of Christmas
Celebrate the magic of the holiday season with us here at Privato Vineyard & Winery! Join us, for the 3rd annual Spirit of Christmas. On Friday, December 6th enjoy a complimentary evening filled with holiday spirit from 5PM - 8PM. We will be offering wine tastings, cider, a crackling bonfire, mulled wine and a chance to admire the twinkling lights and the beautiful Christmas decorations within the winery and Woodward Cider Co. This is the perfect opportunity to shop for unique stocking stuffer's and locally inspired gifts for all of the wine snobs in your life!
3. Lights In The Night
NOVEMBER 22, 2018 from 5:00-8:00PM
Downtown Kamloops' is kicking off the holiday season with a bang! Retail businesses are celebrating by staying open until 8PM for one night only to host customer appreciation events as well as accepting entries for Downtown Kamloops new Stuff Your Stockings giveaway campaign!
4. Local Neighborhood's of Kamloops
INFOnews.ca has generously put together a list of local streets within the Kamloops and surrounding areas who have amazing Christmas lights displayed. Please click the link below for more details.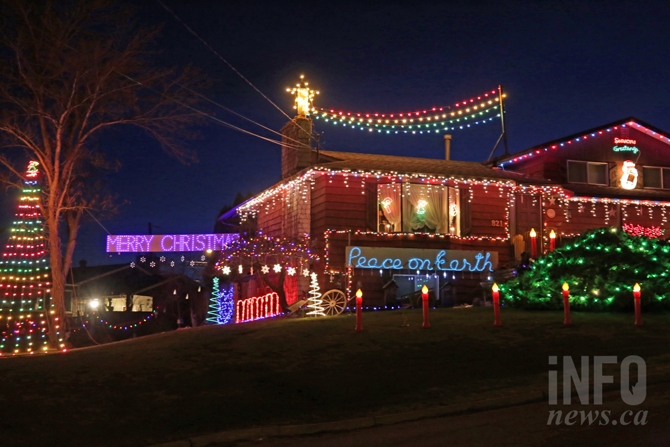 KAMLOOPS - Nothing quite says Christmas like thousands of little twinkling lights, and eve...